Kidnection Zone
Blessing of the BackPacks as children return to school
God of fresh starts and new beginnings,
we bring ourselves, our big feelings,
and our backpacks to you.
In our backpacks, we carry blank pages,
sharpened pencils, and pointy crayons,
and in our hearts, we carry big feelings,
unanswered questions, and hopeful expectations.
There are endless possibilities
of what this new year might bring—
of what we might learn,
who we might meet,
and who we might become.
God, our Friend who is always with us,
be with us through it all.
Be with us as we ride the bus.
Be with us as we walk.
Be with us as we buckle seat belts,
zip-up jackets, and tie shoes.
However we get there,
[wherever we are going,]
and whatever we wear,
bless this journey into something new.
For the grown-ups going back to school,
With-Us God, be with them too.
Thank you for our teachers, helpers,
caregivers, and leaders,
and for all they do to help us learn and grow.
God, our Friend who's full of wonder,
fill [all of our] hearts and bless [our] hands. Amen.
(from Illustrated Ministry's Back to School Liturgy 2023)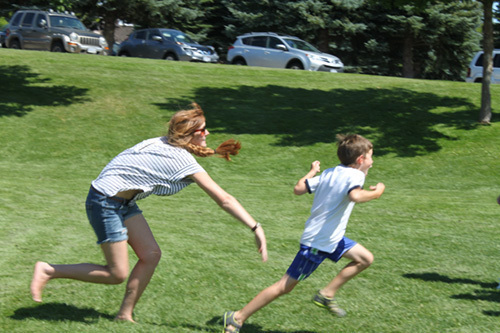 We have a wonderful team of volunteer teachers. They provide a vibrant and fun environment.
There is also a good amount of games and crafts to keep active minds healthy!
Kidnection Zone is for children aged 3 to 11
We also have a nursery its available for parents.
For more information on curriculums, activates etc, contact the Church Office.
NOTE: During July and August, our teachers take a break, but your kids are most welcome in our services.